Track the Act!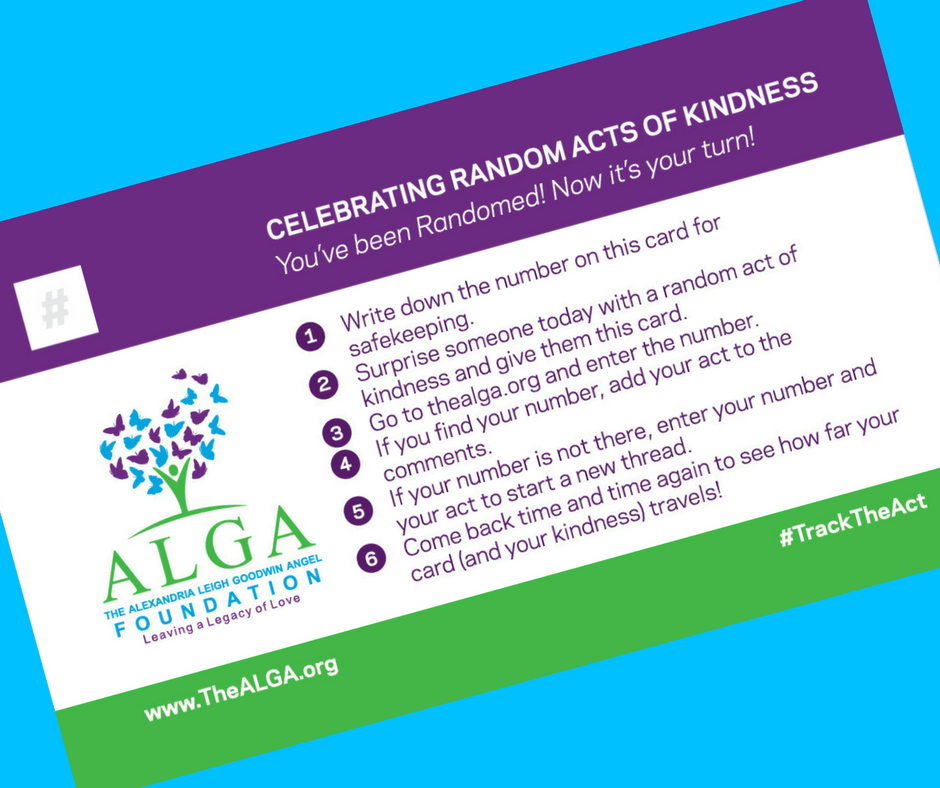 Alexandria made her mark on the world simply by performing random acts of kindness nearly constantly. She is no longer here to do this, so now it is our turn.
Alexandria had no idea what an impact she made in this world. She didn't have the ability to track her acts, but now, you can!
Using the form below, enter your random act of kindness, your card number, and don't forget your location! Keep coming back to see where your kindness goes! 
Your Random Act of Kindness
Did you just make the world a better place through a random act of kindness?

Awesome!!

Please share your great kindness below.


Where this number went next....
Click below to see acts of kindness from other visitors who received this number! #TrackTheAct